Top Rated Long Distance Mover in Jacksonville!
GET YOUR FREE MOVING ESTIMATE
Professional Long-Distance Moving Company Serving Jacksonville, FL
Adams Van Lines is one of the most professional long-distance moving companies in the United States that assist customers primarily in Florida, New York, New Jersey, and California in interstate moving and long-distance moving services. Our team of expert movers helps people relocate into and out of Jacksonville, Florida. We can assist families vacating their homes in Jacksonville or its suburbs or transferring into a new one out of state. Whatever you decide, don't do so without calling the long-distance movers from Adams Van Lines. 
As the most populated city in Florida, Jacksonville is a great place to move into and settle down in. However, the moving and relocation process is rather stressful and tiring, even more so when it's the biggest city in Florida.  
Relocating to a new neighborhood in Jacksonville can be extremely exciting, particularly if you are going to a better house or a safer location. However, the process of relocation can be quite challenging, regardless of whether you are entering a small home or a big one. The solution is to choose the right men for the job, Adams Van Lines.     
It can be expensive for you to hire a team of movers to transport your goods over Florida state lines. You also need to ensure the truckers know their way around town. Adams Van Lines has been operating in Florida for over ten years and our team is comfortable with the area. We offer affordable rates and there aren't any unwanted expenses to add to the stress of your long-distance relocation to or from Jacksonville. We are one of the few full-service long moving companies offering moving and storage at and flat or hourly rates.
Coordinating a successful move between Jacksonville and another location hundreds of miles away is a hassle. Save yourself time and energy and make your long-distance move stress-free and easy thanks to customized moving plans from Adams Van Lines. 
Give us a call at (786) 870 1729 and get a free estimate on your long-distance or cross country move in Jacksonville.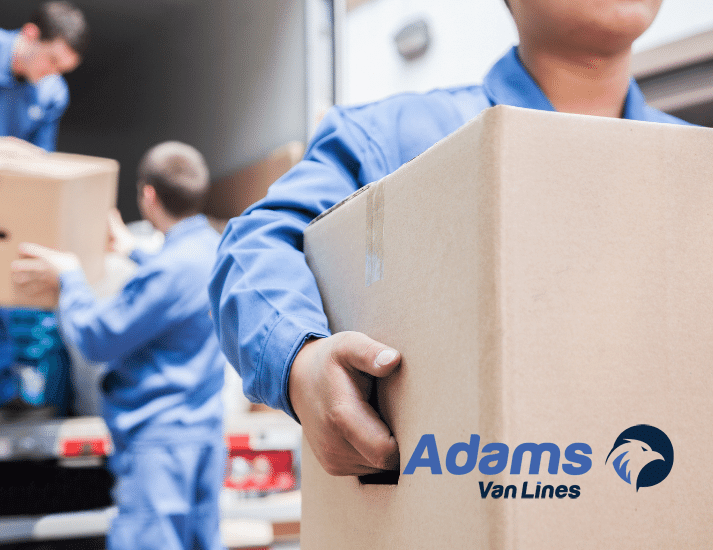 Interstate Moving Service and Long-Distance Moving Services in Jacksonville, FL
Adams Van Lines offers full-service long-distance moving packages, interstate corporate relocation, and storage services to and from Jacksonville. Our experienced team aims to provide carefree interstate relocation and loading/unloading services to homes and offices in Jacksonville and deliver a seamless moving experience        
Our moving team will take care of the packing and shipping and deliver it right to your doorstep at no extra cost. We can also offer you labor help with loading and unloading. Choose us for long-distance moving help in Jacksonville whether you have a long haul rental truck like UHaul, Budget, Penske, and ABF Trailers or a container like ABF ReloCube, PODS, and Pack-Rat. 
We maintain complete transparency about the procedures and pricing of your long distance move. You won't be in for any late surprises as we won't add on additional fees and services you don't need. Get quality trucking and hauling services with no strings attached.  Over the course of ten years, we have managed to garner a reputation as the best long distance carriers in the industry.     
Our team of movers has taken extra precautions and safety measures due to the global pandemic. Give us a call at or email us for a free no-obligation quote. We are the solution to your interstate and long distance move.
Long-Distance Moving to Service Areas in Jacksonville, FL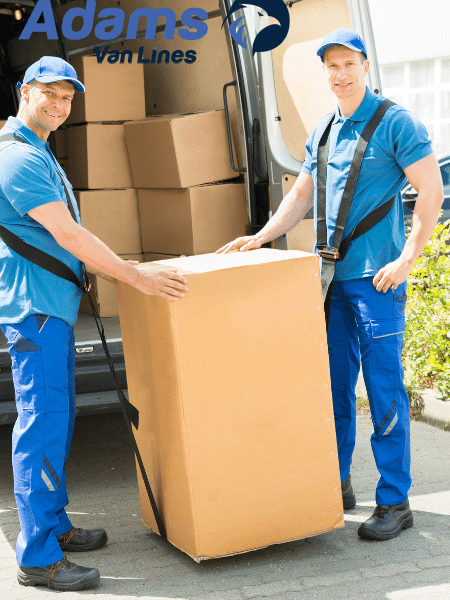 Adams Van Lines offers long-distance moving to the various service areas in the City of Jacksonville, Florida. Jacksonville FL is located in Duval County and is the most populated city in Florida and the Southeast US, with over 900,000 people calling this place their home. It's not just the population, Jacksonville is the largest city by area in the contiguous United States.
The city is named after Andrew Jackson, the first military governor of Florida and the 7th President of the United States. It was incorporated in 1832, eleven years after the United States gained Florida from Spain. Jacksonville is located in the metro area of the same name (Jacksonville metropolitan area). 
The top places to visit in Jacksonville are the Jacksonville Zoo & Gardens, the Cummer Museum of Art & Gardens, and Jacksonville's Museum of Science and History (MOSH). The Jacksonville Jaguars of the NFL play in the TIAA Bank Field American football stadium. 
If you're looking to move into or out of the 'City on the Move', then Adams Van Lines can assist you.
We have the best long-distance movers serving the neighborhoods, suburbs, and areas of Jacksonville such as:
Downtown Jacksonville

LaVilla

Brooklyn

Riverside

Avondale

Springfield

Northbank
Southbank

San Marco

Southside

Eastside

Arlington

Ortega
Adams Van Lines is a full-time professional long-distance moving company. Call (786) 870 1729 for your next interstate or cross country move to or from Jacksonville.