Top Rated Long Distance Mover in Miami!
GET YOUR FREE MOVING ESTIMATE
Professional Long Distance Moving Company in Miami, FL
Adams Van Lines is a professional long-distance moving company  Miami, Florida. It has been providing interstate and cross-country moving and storage services in Miami for more than a decade. Over these years, the moving experts at Adams Van Lines have gained a thorough understanding of the area of Miami. We know our way around Miami and its suburban areas.
The City of Miami is a metropolis in the south-eastern part of Florida. Miami is the business powerhouse of the United States. It is known for its culture, art, commerce, and international trade. With a GDP of 344.9 billion US dollars in 2017, the city's metro area is the largest urban economy in Florida. A UBS study of 77 cities across the globe ranked Miami as the third richest city in the United States in terms of purchasing power. The same survey ranked Miami 8th globally in terms of purchasing power. The superior quality of life in the city shows in its global standings across studies. Globally, Miami ranks high in human capital index, information exchange, political engagement, and cultural experience. In 2020, GaWC classified the city as Beta+ level global city. Miami is bubbling with high rises and is proud to house the third tallest skyline in the US. One can find more than 300 high-rises sprawled across the metropolis, of which about 55 of them are more than 491 feet tall.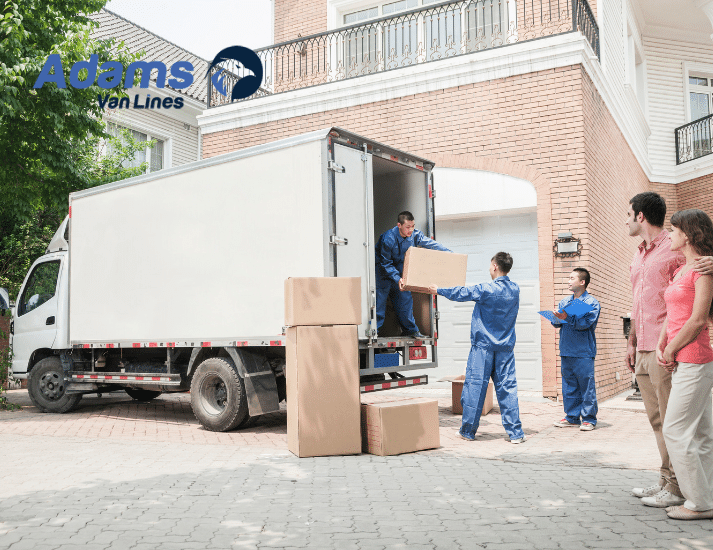 Interstate Moving Service and Long Distance Moving Services in Miami, FL
Moving beyond the rankings and infrastructure, someone who wishes to move to this metropolis would be interested in the region's population makeup. In the United States, Miami is the largest city with a Cuban-American plurality. Serving as the finance and business capital of Latin America, Miami has earned the nickname-Capital of Latin America. On the East Coast of the United States, Miami is the second-most populous metropolis. It is the seventh-largest city in the country. 
Are you looking at moving into an apartment in one of the sky-high buildings of the city? Or you liked a place in one of the nearby suburbs of Miami. Being a financial hub, are you looking at setting up an office in Miami? Wherever you plan to relocate to Miami, Adams Van Lines can make the experience seamless. Adams Van Lines has clients over New York, New Jersey, California, Florida, and more. With a focus on interstate and cross country moving, Adams Van Lines makes long-distance moving to and from Miami and its nearby areas hassle-free. Long-distance moving involves the hectic task of coordinating between two locations that are more than hundreds of miles apart. Long-distance relocation requires tight taping of your valuables, careful loading, and unloading.
Long Distance Moving Service Areas in Miami, FL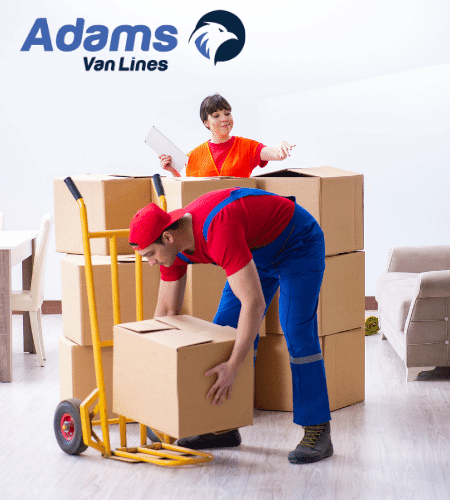 Moreover, many people are skeptical of availing a professional moving company's services due to cost constraints. Crossing over Florida state lines using hired truckers can be an expensive affair. Additionally, fragile and costly items like pianos, vehicles need skillful loading and unloading. You need a professionally run moving company that offers upfront rates. At Adams Van Lines, you will find customized moving plans with no hidden costs. The packers and movers will ensure that you occur no extra or unnecessary expenditure. So with Adams Van Lines, there will be no last-minute surprises and additional fees. Whether you are moving in or out of Miami, your big move will be smooth and carefree.
Along with long-distance moving, Adams Van Lines also offers a full-time storage facility. The storage facility can be availed for a fixed or hourly rate. Adams Van Lines is one of the few long-distance moving companies.
offering storage facilities. Experts at Adams Van Lines offer end to end safe packing and moving services. Our job is done only once your valuables are safely delivered to your doorstep. Besides seamless relocation, your personal move coordinator from Adams Van Lines will ensure that every service is offered with a smile. The company has its quality hauling and trucking services. At Adams Van Lines, courteousness and professionalism go hand in hand. With a blend of soft skills and expertise, our moving company has gained the reputation of being one of the most preferred long-distance moving companies in Florida.
We have the best long distance movers serving Miami and surrounding areas such as
Brickell

Little Havana

Wynwood

Coconut Grove

Miami Design District

Little Haiti

Upper East Side

Overtown

Watson Island

East Little Havana

Edgewater
Wynwood Art District

Coconut Grove Business Improvement District

Buena Vista

West Flagler

Morningside

Government Center

Southwest Coconut Grove

Northeast Coconut Grove

Silver Bluff Estates
Relocating to or out of Miami can be a big decision, but it does not have to be tiresome. Choose Adams Van Lines for your next interstate or cross-country relocation. You can call us at (786) 870 1729 or email us for a free estimate.