Why Choose Adams Van Lines? Let Our Customers Tell You!
Ever wondered what it's like to move with us? Dive into these heartwarming stories from our awesome customers and see why they're all smiles with Adams Van Lines!
Your Journey Begins Here: Long-Distance Moving Made Easy in Miami
Moving is a pain, but it doesn't have to be. Adams Van Lines can handle the logistics, planning, and execution so you can focus on what matters most: A fresh start, a new adventure, and a new place to call home.
Here's what our leading long-distance movers in Miami bring to the table:
Custom-Tailored Moving Services: Everything You Need, Nothing You Don't
Whether you're moving across state lines or across the whole country, we have the long-distance moving, full packing, and storage services that you need.
Residential Moving
Move house without the headache. Our residential movers will get you settled in your new home or apartment without missing a beat.
Commercial Moving
Minimize downtime and keep the wheels turning. Our commercial movers can get your business relocated, right down to the last staple.
Storage Services
If you're looking for a professional storage solution, Adams Van Lines has you covered. We offer both short- and long-term storage to give you that extra wiggle-room before, during, and after moving day.
Full Service Movers
We offers a comprehensive Full-Service Movers package to make your relocation stress-free. Trust Adams Van Lines to handle the heavy lifting while you focus on settling into your new home.
How Much Does it Cost to Hire Long Distance Movers in Miami?
Moving a three-bedroom home will cost between $320 and $5,700 locally, and $5,500 if you're traveling over 100 miles (or across state lines).
The price of a long distance move is determined by distance and weight, so your exact price will depend on how far you're traveling and how much stuff you're hauling.
| Distance | One-bedroom | Two-three bedrooms | Four-five bedrooms |
| --- | --- | --- | --- |
| <50 miles | $320 to $750 | $740 to $1,600 | $1,100 to $5,700 |
| 250 miles | $850 to $2,300 | $1,300 to $3,950 | $2,050 to $5,700 |
| 1000 miles+ | $1400 to $2,900 | $2,100 ?to $7,800 | $4,900 to $8,100 |
| 2500 miles+ | $1,900 to $3,800 | $3,200 to $9,700 | $9,400+ |
Step-by-Step Guide: Our Seamless Moving Process Explained

Miami: South Beach, neon streets, and the Heat throwing heat – you know the city, but do you know how to move there? 
Take a look at this guide to make your Miami moving as easy as possible. A move is a major commitment, whether you're heading to Miami or itching to get out. It takes planning, precision, and (above all) steady hands. 
That's where Adams comes in – but here's what you can do on your end:
Take stock: When you're planning your move, it's important to look at your stuff to decide what you need to take with you, and what you can leave behind. This will also give you an idea of what services you need on moving day.
Book early: You don't want to rush your move. Plan a few weeks (or even months!) in advance to give yourself plenty of breathing room. This can also lower the price of your move if you manage to avoid the summer months.
Pack smart: We recommend boxing your stuff room by room, and keeping the filled boxes in an easily-accessible room or corner to make loading the truck quick and clean. Of course, you can always pay for some professional packing to make the whole process easier…
Miami moving can be complicated. It takes a Florida mover that knows these streets to make it easier, and we're the best team for the job.

Neighborhoods, regulations, and local tips to make your move efficient
Whether you're moving in or moving out, Miami presents its own challenges to you and your movers. Fortunately, the team at Adams can help you navigate your way through the process.
Miami's rush hour is usually from 7-9 in the morning, and 3-7 at night. We'll time your move properly so you don't have to wait.
Moving downtown? Most big cities don't take kindly to semi trucks blocking up traffic. We'll organize a smaller shuttle truck that we can use to load and haul your stuff to and from a larger truck elsewhere.
Miami gets particular about parking, too. You'll have to make sure your permits are in order if you're planning on taking up a parking space for loading and unloading. It's a good idea to plan ahead and call the parking authority to avoid a ticket.
We have Florida know-how, and that means we know our way around Miami. It's a home-court advantage for us and our moving teams, and our carriers know how to avoid the worst of traffic, the tightest fits, and the longest lights. Get in touch with Adams today!

What to Look for in a Miami Mover
Not all movers are created equal. Here's how you know you're dealing with the best in the business:
Local Knowledge
Miami is a big city, and your movers should know their way around town. We've been in the game for almost 20 years, and we know the Magic City inside and out.
Specialty Services
Every move is different. You'll need a professional team that offers a wide menu of specialty services for your tough-to-move furniture. Fortunately, Adams has you covered.
Vetted and Verified Moving Teams
Why settle for sketchy movers? Adams carefully vets each of our moving partners to make sure they live up to our strict standards.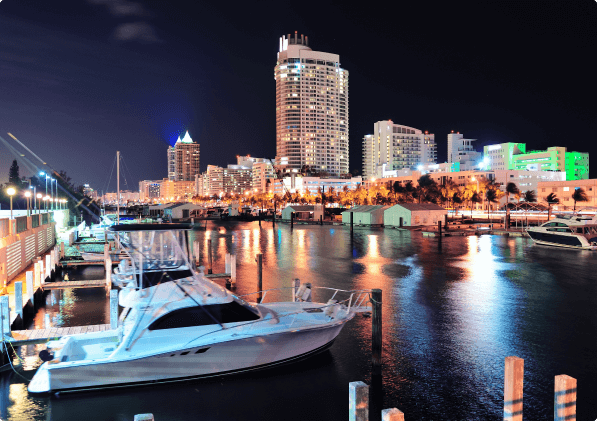 We're partnered with local pros to provide additional services and support
We made your Miami moving experience even smoother.
Our partners can lend an extra hand for those tough moves that need some extra TLC.
Enter Moving Details and Get your moving Quote in Seconds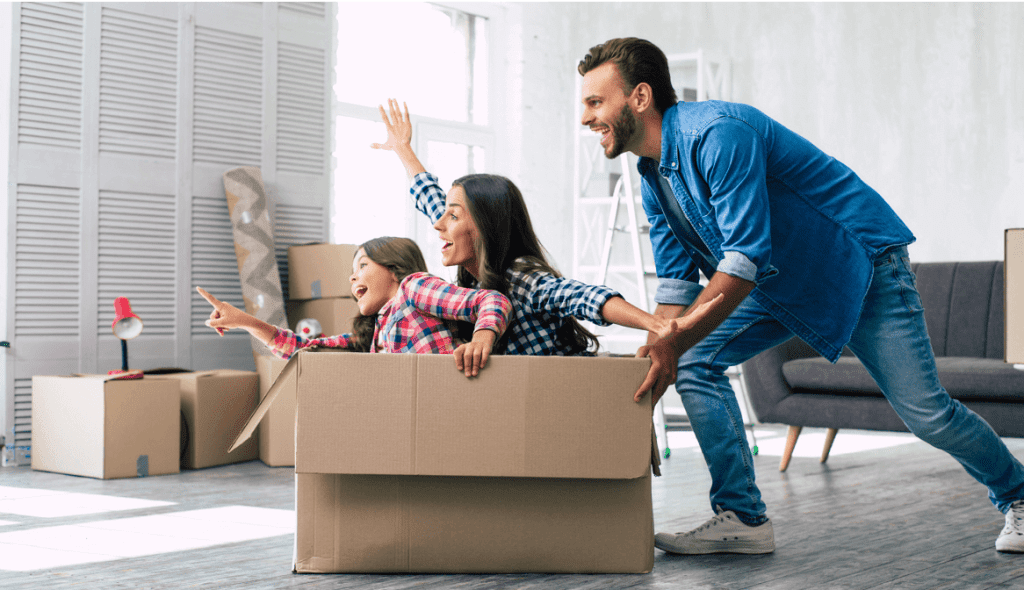 Adams Van Lines can help you with your relocation in Miami and beyond. Wherever you need to go, our Florida movers can get you packed and hauled in no time.