Find the Best Movers in Tampa
Are you planning to move to Tampa? Great! Tampa is beautiful and fun to stay.
But are you stressed and worried about how to manage it? Don't worry. We have you covered.
The physical and mental stress of packing, decluttering, cleaning, loading, unpacking and all such activities involved in moving is overwhelming. Allow us to relieve you of this stress and strain of moving. Self-moving a short distance with fewer belongings may be viable. But for greater distances and a house load of goods, it is advised to engage professional movers in Tampa.
Read along to also know more about Tampa, the living cost at Tampa and its beautiful neighborhoods. We want your stay in Tampa, to be pleasant and joyful.
Adams Van Lines Top 3 Recommended Moving Companies in Tampa
We have evaluated a large number of Tampa movers and suggested the best long-distance moving companies for you.
Read along to also know more about Tampa, the living cost at Tampa, and its beautiful neighborhoods. We want your stay in Tampa, to be pleasant and joyful.
List of Top 5 Moving Companies in Tampa
Our experts and researchers have closely assessed many moving companies in Tampa, to shortlist the best five for you.  We had the customers perspective to guide us throughout the selection process. Our selection was based on critical criteria like;
Reputation/Reviews/Feedback: We checked their reputation by reading the reviews of their customers. Feedback and ratings of the company from independent third-party sites also help us judge the moving company's credibility
Reliability: The ability to meet deadlines, without damage and loss of the belongings is critical in the moving industry.
Services: Not all of us would need the same kind of services or facilities. Hence, we also need to check the range of services that the moving companies offer to suit different customers.
Documentation and licenses: You shouldn't entrust your belongings to unauthorized and unlicensed moving companies. Hence we check the legal documents of the movers to ensure they are legally authorized by the state and Federal government
Staff: You would expect the staff to be courteous, understanding and trained. We check the team and ensure that their antecedents are spotless and clean before employment.
Rates: 'Moving' should not burn a hole in your pocket. So, we look around for moving companies, that are reasonable and justified in their rates.
By closely securitizing on the above parameters and also checking on their license and permits.
We have found the following to be the top 5 moving companies in Tampa:
Imoving is the organisation you are looking for if you want them to handle your complete moving from packing to delivery to unpacking at destination. They are known for timely and safe delivery. Their price down break the ceiling and are transparent ,reasonable and fixed once it is quoted.
Pick your choice  from various options of carriers, service, and facilities, to suit your convenience and budget. You get to decide your moving plan and they would executed it for you. That sounds amazing. Isn't it?
It is a local Tampa mover and operates as a moving company with expertise in residential and commercial moving. Bull Moving is specialized in local moving but can also handle all kinds of interstate moving. It is strongly present in all the 50 states.
They are incredibly polite and customer friendly. The operating team does not include any day labour, and hence the safety and security are fully ensured.
A 4.7-star rating for Bull moving by the Google ratings speaks volumes about its services and reliability. Bull moving company can be contacted at (813) 943-6043.
That is the best moving company in Tampa for the last ten years. You can trust them with your residential or commercial moving. They have expertise in handling specialty cargo and can also handle quick-moving. Engaging Big Boys Moving relieves you of all stress and strain of moving.
They are adept at packing. And it would be a great idea to leave packing also to them if you find it difficult to do it. If required they can also supply your with packing materials, like various types of boxes, tapes, labels etc.
3 Guys Moving started way back in 1986 and has been engaged in moving for more than three decades now. They handle, residential and business moving with equal ease and skill.
They have an enviable and fantastic rating of 4.9 / 5. And they are good enough to handle all your moving requirements. They also move extra-large furniture and even fine art moving, which requires great care and expertise. If needed, 3 Guys moving are happy to set up furniture after delivering it to the destination.
They do offer an online quote for your moving requirement, and you can contact them at (888) 879-3489
If you are looking out for reasonable and efficient local Tampa moving company, bank on Best Price Movers for your requirement. They also offer long-distance moving along with local services.
They can handle the movement of all your large and heavy furniture with ease. If you need a storage facility, they are happy to provide one. They offer packing and unpacking services and specialize in senior moving. Residential or commercial moving, they can serve you for every requirement. They enjoy a five-star rating if you are concerned about the reputation and feedback.
Enter Moving Details and Get your moving Quote in Seconds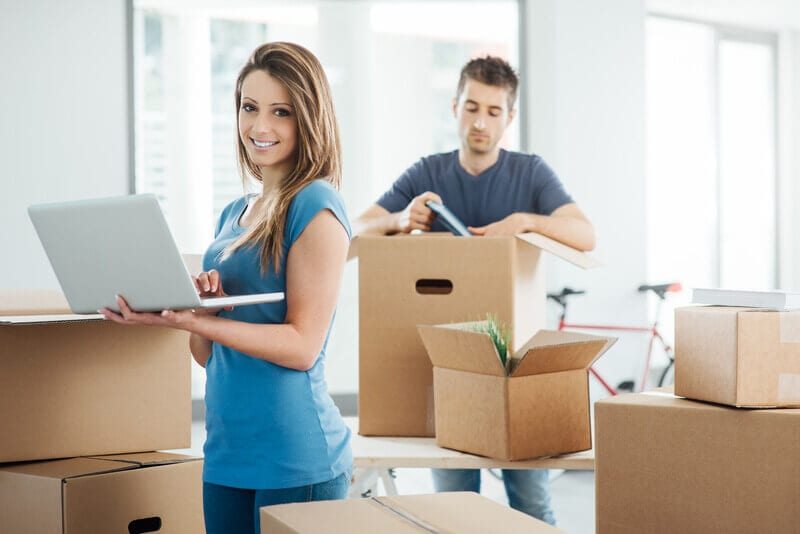 Your moving cost will be significantly influenced by the volume of your belongings, the services you avail and the distance of travel. The cost of moving a studio apartment or one-bedroom apartment will be lesser than that of a three-bedroom apartment, for the same distance.
Add on services
If you opt for value-added services like packing, loading, unloading, unpacking and rearranging the new apartment, it will cost more than just moving it. Some moving companies may offer intermediate storage also, which would be charged extra.
Flat charges
To move a studio apartment locally in Tampa, it would cost around 375 USD. However, the moving charges for a 3-bedroom apartment will be a little more than 1000USD. This difference in the price is because of the volume of moving.
Hourly charges
There is one more way of estimating the local moving cost if it suits you. It is based on the hourly charge with a predetermined number of movers employed. To give you an example, in Tampa, the rate to move a 1-bedroom apartment with two movers would be 40USD/Hr. And for a 3-bed room apartment, four movers would be deployed at the rate of 98USD/Hr.
The rates given above are to provide you with a ballpark estimate. It would be best to ask the mover to do a physical inspection and provide a firm quote.
Rental trucks
Just in case you are thinking of managing your move independently, you would need a rental truck. The average rental ranges from 40-60 USD for a one-bedroom flat on one end to 150-170 USD for a large four-bedroom apartment on the other. But remember this does not include any labor charges. You must bear all the incidental costs and arrangements. It could be stressful and a hassle. Opt for it if you have some strong and hefty friends to help you out with packing, loading, unloading, and other physical chores.
The Cost of Living in Tampa
Tampa is located on the West coast of Florida, near the Gulf of Mexico. With an approximate population of about 400,000, Tampa is the third-largest city in Florida.
You will love it for its Spanish and Cuban flavors and culture. Tampa offers an excellent environment to work, play and relax.
The cost of living in Tampa is very close to the national average.  It is about 4 -5% cheaper than the average cost of living in the USA. Except for grocery and transportation, other costs like health, housing, utilities, and miscellaneous expenses are lower than the national average.
The average Living cost for one person/month in Tampa is around 2000 USD against 4200 USD in San Francisco. You can save a lot on this by cooking yourself and using public transport.
| City | State | Utilities | Internet | Gas (per gallon) | Gas (monthly) | Rent | Food | Total |
| --- | --- | --- | --- | --- | --- | --- | --- | --- |
| San Francisco | CA | 123.22 | 66.62 | 3.88 | 197.88 | 3396.62 | 426.26 | 4210.6 |
| New York | NY | 142.84 | 62.77 | 3.05 | 155.55 | 3126.35 | 468.6 | 3956.11 |
| Tampa | FL | 150.82 | 60.03 | 2.62 | 133.62 | 1357.25 | 328.64 | 2030.36 |
The above table compares living cost for one person/month in Tampa against that in San Francisco or New York.
It is a nostalgic experience to see historical architectural masterpieces in Tampa. And on the other hand, beautiful modern complexes, add beauty and glamour to Tampa.
Do you like nature and being out in the open? The Urban parks, Tampa Riverwalk, Hip Bars, and fantastic restaurants with exotic delicacies are a great Tampa attraction.
Have fun paddling at Hillsborough River. The Margarita festival, the sports events, and a visit to the Starz Centre is a must when you are in Tampa.
Downtown St. Petersburg
It is the most exciting neighborhood in Tampa bay, full of life, energy, and vigor. July 4 celebrations and the New Year celebrations at Downtown St. Petersburg are incredible. Saturday morning market is also a great draw at Downtown St. Petersburg.
Expect to see lots of restaurants, offices, museums, retail outlets and a fantastic view here.
Ybor City
Enjoy the Latin, Cuban and Italian culture and flavor at Ybor city. It is one of the three historical landmark districts in Florida. If you like an original hand-rolled cigar, this is the place to buy Cuban cigars.
Downtown Tampa
This developing township has excellent facilities for sports and art lovers and enthusiasts. You can never have a dull moment here. The Straz centre for performing art is located here, and so is the historic Tampa Theatre.
If in downtown Tampa, do not miss the world-class Florida Aquarium. The aquatic life will draw away your breath. And of course, how could you miss the Tampa Riverwalk when in Downtown Tampa.
SoHo/Hyde Park
This is the chic urban neighborhood loved some much by the young professionals. The office and home are close here and leave you with ample time for yourself.
Hyde park village and Bayshore Boulevard brings great relief at the weekends and after office hours.
Gulfport
That is the funky neighborhood snugly located between St. Petersburg and the beaches. Replete with coffee houses, chic designer shops, mouth-watering eateries, and great pubs, it is a great place to unwind.
A stroll in the open is most welcome and refreshing here. If you are a sea-loving guy, the waterfront will be a great attraction for you.
Enter Moving Details and Get your moving Quote in Seconds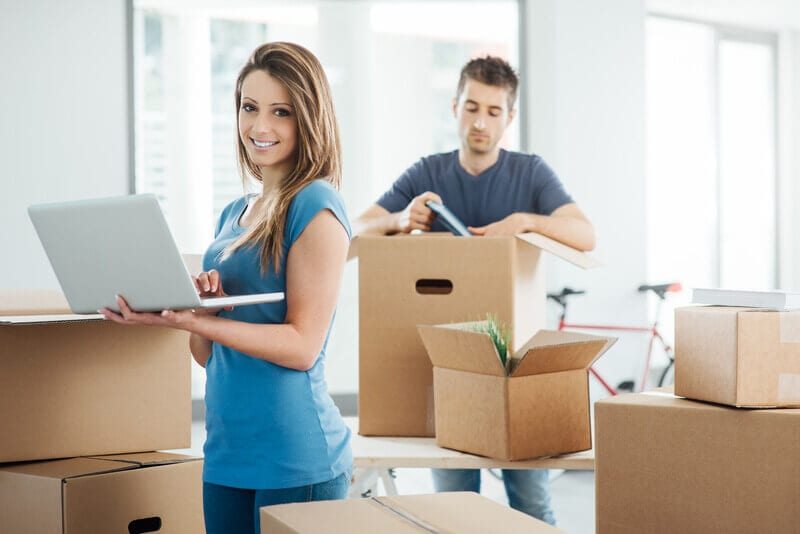 Frequently Asked Questions about Tampa