Hire Best Moving Companies In Jacksonville
If you are in search of a city that is full of green scenery and numerous sports teams, and where you are always closer to the water, then consider Jacksonville as your next home.
Jacksonville is the largest city in Florida and ranked 13th on the list of most populous cities in the country.
Jacksonville is located 25 miles (40 km) at the south of Florida state line with Georgia and about 340 miles north of Miami and can be found on the banks of St. Johns River and a short distance from the Atlantic Ocean.
Your best option to move smoothly without stress when changing home to Jacksonville, Florida is to hire a professional moving company.
To make sure things run smoothly to the end, we researched Jacksonville movers and arrived at the final list. We considered the reputation and reviews of these movers.
These moving companies are known for great moving service delivery in this city and this is how we found out that they service this exact route.
Top 3 Recommended Movers in Jacksonville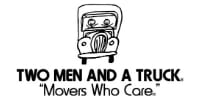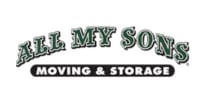 All My Sons Moving & Storage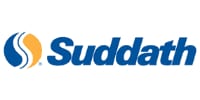 Suddath Moving & Logistics
Our moving experts recommended the top 5 moving companies in Jacksonville, Florida. We screened more than 500 long-distance movers, comparing verified customer reviews, insurance data, federal complaints records, and license data to come up with the best, most reliable, and reputable interstate moving companies in the market.
Best 5 Moving Companies Jacksonville, FL
We subjected all of our moving companies to a thorough 45-Point Inspection, which includes trust, history, cost, complaints, and customer reviews, satisfaction, ratings, general excellence, and much more.
Getting you the right one is our top priority and that is what we've done below.
Getting you the right one is our top priority and that is what we've done below.
This company is just so huge. They have completed more than 60,000 moves inside Broward and Palm Beach counties and their office is located in Fort Lauderdale, Boca Raton, Pompano Beach, and Miramar.
Two Men and a Truck have trained employees who understand the techniques and practices for each moving situation.
They are committed to ensuring that you move without stress and to beat your expectations.
The company also offers packing materials and supplies and services to help optimize the speed of your moving process. Two Men and a Truck are always ready to protect your belongings and give you the best concerning moving and storage.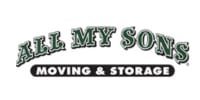 All My Sons Moving & Storage
Whether you are moving to another street in your current town, or making a long-distance move to another part of the country, this company is here for you.
Located in Jacksonville, All My Sons Moving & Storage is an experienced, professional moving company that is committed to the safety and satisfaction of the customers they serve.
The company is perfectly staffed with expert and skillful movers who reside and work in Jacksonville. All My Sons Moving & Storage cares so much about the safety of its customers and their families.
They will safely wrap up your furniture and then position them at your specified location in the new space. You are not required to do reassembling, heavy lifting, or additional strenuous work, as All My Sons Moving & Storage does it all for you.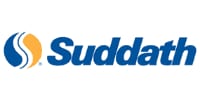 This is one of the most trusted, reliable interstate moving companies in Jacksonville. For more than 100 years, Suddath has been relocating thousands of customers to their new locations, regardless of the distance.
You have the assurance that your household goods will make it to your new location safely and securely.
To make sure your move is seamless and stress-free; a moving coordinator will be assigned to your move and will guide you all through.
Suddath has been trusted by Jacksonville and the First Coast area that surrounds it since 1919 to move them from one part of town to another.
With a wide variety of moving services, Jacksonville customers will get caring and customized moving services to match their timeline and moving budget. Together with their experience, they also promise and fulfill peace of mind.
Each team member from Suddath who enters your home and takes care of your household goods has been perfectly and rigorously trained through our company's University and their background checked.
This company is one of our concierge team and will assist you in making a personalized moving plan from Jacksonville to any other city.
They know that each move presents a different situation, which is why you are provided the opportunity to customize your moving services to benefit your moving needs. You can easily book your move to Jacksonville.
Let them know your needs, either online or via the phone, and they will customize your moving services and hook you up with the relevant movers in Jacksonville.
Before your move, unlike other Jacksonville movers, you will get an introduction with a photo of each mover that will work in your home so that you can be familiar with their faces even before they show up on your moving day.
Trust expert movers to reduce the burden of loading and unloading or setting up your belongings.
This company has been relied upon for almost 25 years to move the contents of a home, condominiums, businesses, and apartments safely and effectively.
With their warehouse located in the central of the city, they can take care of short or long-term storage for any type of needs whether personal or commercial.
This is a full-service moving company, completing residential and commercial moves, making moving day much easier for customers.
Bay Meadows Movers offers cross country, long-distance, international, storage, packing, cheap, furniture, and appliance relocation services.
The company is rated 4.8 which is much better when compared to all moving companies across the nation.
Bay Meadows Movers is ranked 13th on the list of best moving companies in Jacksonville, Florida.
How Much Does Movers Cost to Jacksonville?
We've done all we can to simplify the process for you by providing the summary of the most effective method for moving to the Jacksonville area so that you can make a comparison of different options.
Since Jacksonville is one of the most expensive cities in the country, it is just so important to find the best deal when moving.
Here's what you should expect in numbers: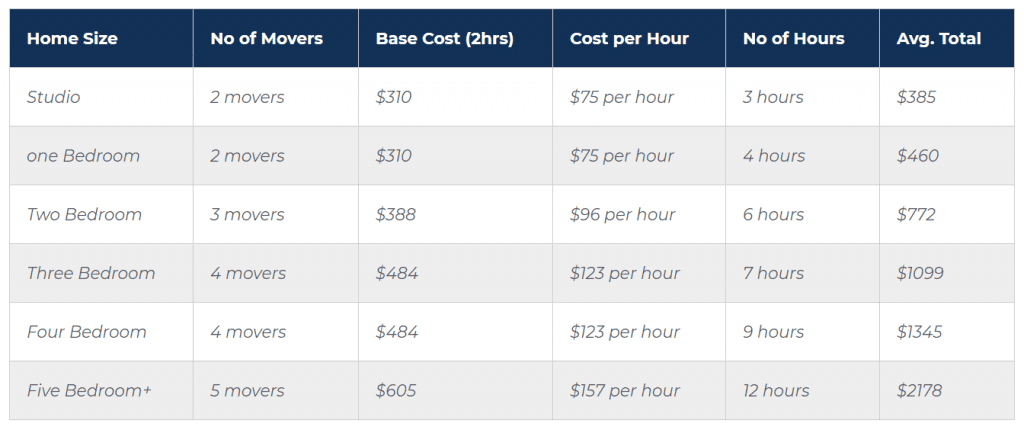 | Home Size | No of Movers | Base Cost (2hrs) | Cost per Hour | No of Hours | Avg. Total |
| --- | --- | --- | --- | --- | --- |
| Studio | 2 movers | $310 | $75 per hour | 3 hours | $385 |
| one Bedroom | 2 movers | $310 | $75 per hour | 4 hours | $460 |
| Two Bedroom | 3 movers | $388 | $96 per hour | 6 hours | $772 |
| Three Bedroom | 4 movers | $484 | $123 per hour | 7 hours | $1099 |
| Four Bedroom | 4 movers | $484 | $123 per hour | 9 hours | $1345 |
| Five Bedroom+ | 5 movers | $605 | $157 per hour | 12 hours | $2178 |
Your move will be different in cost based on the items you are moving and where you are moving it from, but these averages should provide you a rough insight.
You definitely will end up paying a bit more if the moving truck cannot be parked closer to your destination location or have to haul all your furniture over several flights of stairs.
Also, before your moving day, be sure to obtain a copy of your mover's insurance with you in case it is required by your landlord or property manager.
If moving truck rental is on your consideration list, you will also be able to move cheaply as well, just that it will require a lot of coordination and effort.
Consider the costs below for the process:
Base Cost: $19 to $29 daily
Mileage Fee: $0.59 to $0.79 per mile
Fuel Cost: based on driving distance.
Moving truck Insurance Coverage: $0 to$115 depending on coverage level
Parking Permit (optional): $25 daily
Equipment Costs (if needed): Dolly, straps, blankets]
Cost of Using Moving Truck
To move to a studio or 1-bedroom apartment, your overall cost may range from $35 to $42 to rent a moving truck. You will spend a bit more on larger moves.
Prepare $73 to $127 to rent a moving truck for moving a five-bedroom home. Labor costs are not added to these prices, so you should also remember that.
Which is the Best Neighborhood in Jacksonville?
There are over 500 neighborhoods in the city of Jacksonville and that makes it a lot of options to choose from. Fortunately, they are divided into a few general options.
Even though their borders may appear vague, Jacksonville is often divided into 6 sections: Downtown, Northside, Southside, Westside, Arlington, and Jacksonville Beaches. 
Northside
Residing in the Northside is mainly about location. Northside was once an industrial zone and is now a friendly neighborhood area located north of St.
Johns River, closer to major attractions, such as Huguenot Memorial Park, Jacksonville International Airport, and Jacksonville Zoo.
The spacious land area is what families and retirees love the most, as it can measure one acre or more. The costly homes are located towards the riverfront.
First-time homebuyers are to consider the highly modest ranch-style homes located a few blocks away. The Northside area is growing fast, but it is still small enough to provide a peaceful respite for residents from the energetic city.  
Southside
This is one other bustling suburb well known with families. They enjoy its low crime rate, numerous parks, and reputable schools, together with its quick access to interstate 95.
Its mix of property options accommodates various budgets. Enjoy a cheap but modern bungalow or move to one of the more expensive properties in one of the gated golf communities in the Southside.
However, the population in Southside is growing and has given rise to traffic. Create enough time when traveling around since the stress of rush hour can be too much.  
The Beaches
Moving to Florida to many newcomers means relocating to the beach. There are many beachside neighborhoods in Jacksonville, but they are why the local area is so expensive.
Atlantic Beach, Jacksonville Beach, and Neptune Beach attract residents who love to spend their weekend on the sea riding the waves or rollerblading, or running along the edge of the waters.
Young professionals often move to condos and apartments, while retirees and families that have more income to dispose of love to live in larger single-family homes.
Riverside
This is one of the most attractive communities in Jacksonville. The oak tree-lined streets are so beautiful, with historic bungalows, brownstones, and dwellings that the Mediterranean style.
Despite its historic backgrounds, Riverside has been well recognized, bustling for young city dwellers working downtown, as well as doctors and nurses of St. Vincent's Medical Center, located in the neighborhood. They love the closeness of Riverside to work and the cool restaurants as well as modern boutiques that are in this area.
San Marco
This is a part of Italy found in Jacksonville. It is an artsy neighborhood built in the 1920s and was modeled after Piazza San Marco in Venice.
Young couples and singles are attracted to San Marco's historic estates and mansions, in particular, members of the LGBTQ (lesbian, gay, bisexual, transgender, queer, and intersex) community, city professionals, and artists.
The restaurants and retail shops of San Marco and Atlantic boulevards are within walkable distance from local residences.
Orange Park
This is located just a 45-minute drive from downtown Jacksonville, but when you live here, it feels like you are living out of the world. There is a rural appearance setting in the community with a lot of space and affordable housing.
If you've dreamed of becoming a horse owner or just have a huge yard for your kids to play in, go to Orange Park. Being the home for the Naval Air Station, Orange Park also invites a lot of military workers. 
Getting Around Jacksonville
Since Jacksonville is very large, a lot of people reside in any part of the city. There are few transport options in the city, but there are usually limited working times and routes for public transportation.
Driving: Similar to most major cities, major streets in Jacksonville can be much busy in the mornings and evenings as people go to and from school and work. Your driving time can be reduced by taking alternative roads rather than the main highways.
JTA Buses: Jacksonville Transportation Authority (JTA) has a wide network of bus providing services on 56 routes and stops across the city.
Even though you can get to nearly any location you want to in these air-conditioned buses, getting one may require you to wait a while.
Check the bus schedule before you set off since a lot of buses only depart every 30 – 60 minutes. Commuters should consider the express buses as their best option.
While they are not many, buses transport passengers to their destinations with no delay in the morning and evening.
Taxis and Rideshare: There is a wide network of taxis and ride-share vehicles in Jacksonville that transports residents and tourists at any time, whether in the day or at night.
These services can be costly due to the large area and traffic congestion in Jacksonville. However, they can be a great choice for getting around after hanging out with friends at night.
Hailing a cab downtown is very easy, but can be tougher in the suburban areas of Jacksonville. Call Yellow Cab to get a taxi outside the downtown area.
Jacksonville Skyway: This is a free monorail system that has two lines. The two monorails depart from Rosa Parks Transit Station and stop at Hemming Park as well as Central Stations. The lines split from these stations.
The Northbank lines make a stop at Jefferson and the convention Center while San Marco, Riverplace and Kings, Avenue are where the Southbank stops.
The ride has beautiful scenery and offers beautiful views of downtown Jacksonville as well as the St. Johns River. The Skyway travels high over the traffic and is also a reliable option to get around.
Walk or cycle: The large size of Jacksonville is what makes walking and cycling remain a dream for lots of purposes. There are not many bike paths in the inner-city areas, and this is a situation that can force many cyclists to be stuck in traffic.
However, neighborhoods like Riverside and San Marco are bike and pedestrian-friendly options. This is even true during the winter when temperatures and humidity drops to their lowest.
A bike ride or stroll is one way to get familiar with your new home or some of the nearby local communities.  
Frequently Asked Questions about Jacksonville