Summary: The 5 best places to buy moving boxes and packing boxes are Amazon, Walmart, Lowe's, Home Depot, and U-Haul. What makes them the best recommended for your moving supplies. Read on, with other tips to packing like a pro.
Need to pack your household on a budget? You need to find places where you can purchase cheap moving boxes. However, many people don't know there are places that offer these moving boxes almost free of charge.
You should be able to check off moving boxes from your moving checklist, but if this is not your first time moving, you understand that finding cheap boxes that survive a move to your new home is not that simple.
Chances are, you need a lot of moving boxes. But moving boxes, as well as moving supplies, can cost you a lot. If you are planning to spend money on a big long-distance moving or storing some of your items to give room for a home renovation, there are many cheap ways to pack your belongings.
To bring some of the places closer to you, we've created a helpful resource of how to find cheap or free boxes and other moving supplies so you don't have to spend a fortune on purchasing these necessities.
Our Recommended Places to Get Cheap Moving Boxes
Below are our best picks for cheap, sturdy boxes to purchase (and what each of them perfect for).
Amazon: Perfect for online shoppers
Walmart: Perfect for those that need to purchase necessities in-store
Lowes: Perfect for if you have home improvement projects
Home Depot: Perfect for if you need to see online details of the box before you buy in-store
U-Haul: Perfect for if you are renting a truck or storage unit.
Go With Top 5 Companies to Buy Cheap Moving Boxes Online
We chose these best places after researching over 25 platforms that offer moving boxes for sale. They were found to sell most cheap and quality moving boxes and other moving supplies to customer want to move on a budget. We used some criteria, such as easy of order, price, timely delivery, varieties, reviews, and much more.
Below are our best picks:
Being one of the world's biggest online retailers, Amazon sells different kinds of boxes with just a few button Clicks. Whether you are searching for a certain size or a specialty box to pack your large Television, you will possibly find a box that matches your needs. Amazon has a lot of options, certainly, but it is also the ideal place to find out how each box performs in the real world.
Each item has many customer reviews, which can help you choose if you should click the "buy now" button. One thing you should know is that, Amazon will not sell just one box. So, if you need just one or two moving boxes to pack your pantry you can choose one of the other recommendations as a better choice. Many of the well-known moving boxes offered by Amazon include:
Amazon Basics Moving Boxes: Small, Medium, and Large package, 30 Pack
Bankers Box Smooth Move: Classic moving boxes with handles that are easy to carry, 20 Pack
Uboxes Medium Moving Boxes, 20 pack
You can buy moving boxes from the comfort of your home
Free 2-day shipping for Amazon Prime Members
Amazon offers door-to-door delivery (or anything you choose)
User reviews assist you to know you are purchasing quality boxes
Combination of other items aside moving boxes
This big-box retailer is one of the most popular in the nation, which makes it easy to locate. The store also has different brands and moving boxes at various price points. One other reason we recommend this retailer is that customers can select any household items they need for the new house, together with boxes. Walmart also offers a lot of pick-up and delivery options.
Walmart offers many varieties of moving boxes both online and in-store. You are also allowed to order your boxes on the company's website and pick them up at your nearest store on the same day; an added convenience during a busy relocation or home renovation job. And, if you need many other moving supplies, you can also pick those up all at once.
Many common moving boxes being sold at Walmart include:
Bankers Box Smooth Move Classic
UBoxes Corrugated Wardrobe moving boxes
Pen & Gear Medium Recycled Kraft moving boxes
Has about 5,000 stores across the country
Most stores available 24/7
You can browse and choose on-stock inventory without leaving your couch
Costlier than the other department stores
Unlike Walmart, Lowe's doesn't allow picking up of your boxes. Lowe's, however, has many different tools, lumber, and home fixtures together with moving and packing supplies, which makes it a one-stop-shop if you are looking to buy moving boxes to pack for your big DIY project. Similar to Walmart, Lowe's allows online ordering with in-store pickup, and you will also find specialty boxes for packing your dishes, electronics, and clothes.
When we mentioned that Lowe's has a "large selection," we are stating the fact. The online store has more than 1,000 moving boxes for sale – not to talk of many moving supplies and home improvement tools.
Many common moving boxes offered at Lowe's include:
Moving Box Classic Medium
Smooth Move Bankers Box
Lowe's Basic large strong cardboard TV moving boxes
Filter for items available at local Lowe's stores during online shopping
The online retailer sells tools and materials for DIY projects
Not many moving kits available
This is one of the most convenient places that offer moving boxes for sale. You can order moving boxes online and pick them up in your local store, and you can also schedule to have a local store deliver your order to your doorstep personally.
Home Depot's website allows customers to know the number of boxes it has in stock in its local store currently. This makes it easy to find the boxes you need.
Home Depot offers many similar benefits as Lowe's, including a large variety of home improvement tools to select from, but the online shopping experience offered by Home Depot stands out between the two.
Together with a large choice of moving boxes, the website displays a visual representation of the dimensions of each box, the number of boxes in stock at your local store, as well as the project guides that cover basic moving and packing tips. Many common moving boxes offered at the Home Depot include:
Medium moving box
Pratt Retail Specialties dish packing kit
48-box large moving box kit
com gives more product information than other retailers' websites
The website offers a basic moving guide to assist you to make sure you purchase all your needed materials.
You can order packing kits for certain house or apartment sizes.
Home Depot sells materials and tools for DIY projects
You need to find from multiple supplies
Assembly needed
No boxes that have heavy-duty shipping capability
Single-wall construction
All the cardboard box from Home Depot is designed from 100% recycled materials and can be recycled immediately you have completed your move.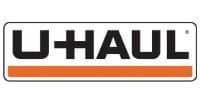 This is one of our top selections on the list of Best Moving Truck Rental Companies and if you plan to rent a moving truck from U-Haul for your do-it-yourself move, you might also purchase your boxes there as well. Similar to other companies on our list, U-Haul has a wide selection of moving boxes and kits that you can buy whether online or offline, and in-store.
Together with its wide selection of moving boxes, U-Haul also offers specialty supplies, such as storage bags and disposable liquid absorbers for getting items ready for long-or temporary storage. The website is usually considered as a one-stop-shop alternative for finding moving boxes as well as other moving supplies.
U-Haul describes itself as 'one of the top supplies of factory direct boxes, straight to consumers and businesses. Customers will find all types of moving boxes that you can imagine, not talking of moving supplies and kits. Uboxes.com makes it convenient to locate anything you need in one place.
Many common moving boxes offered for sale via uboxes.com include:
10 medium moving boxes
Larger wardrobe boxes
Picture boxes (5 sets of 30 by 40)
2-box sizes included
Packing tape and market added
Sturdy cardboard construction
Free shipping
Assembly needed
Box taping needed
How Much Do Moving Boxes Cost?
To ensure that you don't spend excess on your boxes, use our packing calculators to determine the amount of moving boxes you will need depending on the number of bedrooms in your home, the number of people you are packing up, your lifestyle, and your packing style.
For a single person with a reasonable quantity of items, a studio will need around $97 worth of moving boxes, a 1-bedroom home with around $124 worth of moving boxes, and a two-bedroom home with around $178 worth of boxes.
But make sure you focus on weight when picking out your boxes, while moving boxes are more expensive based on the quantity you need, that doesn't mean that you will be able to save money by buying lesser quantities and filling them up with as many items as possible. Moving boxes can contain around 30 – 150 pounds each, based on their size and whether they are single or double-walled.
If you over-pack a box, you risk breakage, which is bad for your items or anyone lifting the box. Perform some advanced research to see who is offering a better price for moving boxes online or in your location. There are situations where your cost-efficient option may be to buy moving box bundles and not buying individually, some of which also include extra packing supplies.  
| Box Type | Size | Price | Weight limit |
| --- | --- | --- | --- |
| Extra Small Boxes | 15" x 12" x 10" | $0.78 each | Up to 65 pounds |
| Small Boxes | 16" x 12" x 12" | $0.98 each | Up to 65 pounds |
| Small Boxes – Heavy Duty | 16" x 12" x 12" | $1.78 each | Up to 85 pounds |
| Medium Boxes | 22" x 16" x 15" | $1.48 each | Up to 65 pounds |
| Medium Boxes – Heavy Duty | 22" x 16" x 15" | $2.68 each | Up to 85 pounds |
| Large Boxes | 18" x 18" x 24" | $1.78 each | Up to 65 pounds |
| Large Boxes – Heavy Duty | 18" x 18" x 24" | $3.68 each | Up to 85 pounds |
| Extra Large | 22" x 22" x 21" | $2.48 each | Up to 65 pound |
| Extra Large – Heavy Duty | 22" x 22" x 21" | $4.98 each | Up to 85 pounds |
Other Costs of Moving Supply
Apart from considering the cost of moving boxes for your moving budget, you will also need to add in the cost of related packing supplies, such as air-filled plastic padding, packing paper, and tape. These costs also vary, but below is how you can expect to spend:
Packing paper: $9 – $10 per roll
Packing tape: $2.50 – $4 per roll
Air-filled plastic padding: $2 per 10-feet
Permanent marker for labeling: $1 – $1.50 each
Consult the list of packing supplies to find out if there are extra items you will want or need to get as well, like cargo or a moving dolly. Some of these supplies may be available for rental or borrowing, so check your options before you buy.
How to Pack Moving Boxes Like Professionals
Selecting the right moving boxes is a perfect start, but all your effort goes futile if you pack them wrongly. Follow these packing best methods to make sure delicate belongings like your heirloom artwork, antique figurine collection, and duct-collecting dish set make it to your new home safely.
Below are tips to pack moving boxes like a pro:
1. Marie Kondo your pile
Before you begin to pack, check all your belongings and dispose of unused, unwanted, and broken items
2. Create an inventory:
Monitor what you pack and where to ensure an easy unpacking process.
3. Keep it together:
Pack items from the same room in the same moving box for easy access and unpacking.
4. Pack consistently:
Avoid packing your fragile teacups with your wrenches and hammers. Pack similar belongings together to avoid breakage.
5. Stay organized:
You don't want to start wondering; "what does this screw mean to use?" when you notice some on the floor. Tape accessories directly (or in a Ziploc bag) to their appropriate items so you don't end up with a trash drawer filled with junk.
6. Apply some cushion:
Begin with a layer of packing peanuts, old stuffed animals, or even newspaper in the bottom of the moving box. (Avoid using newspaper to wrap bare items as the ink can get onto dishware).
7. Load it right:
Place heavier items at the bottom of the moving box and lighter ones stacked on top.
8. Don't over or underfill:
Keep the weight of each box under 30 pounds (unless you have enough strength to carry more), but fill the boxes up with enough to save them from collapsing when stacked.
9. Break the label maker out:
Write the items and the destination room of each box to make unloading easier.
10. Pack overnight box:
Pack all the things you will need for the first few days in your destination home in separate storage and travel with it. Consider clothing, towels, bed linens, washcloths, pillows, and toiletries.
There is much more to relocation than gathering moving boxes and packing supplies. Locate and print out our comprehensive moving checklist to make sure you get things done properly.
Are You Ready To Move Soon?
Now that you have our answer to "where to purchase moving boxes?" – You can now begin planning your next move. To locate a reliable moving company, visit Adam Van Lines for our reputable and reliable long-distance moving services.
Our website makes it more convenient to locate and book the best full-service moving company in the industry for the job. All moving companies in our network are insured and licensed, so you definitely can be certain of good hands taking care of your move. We wish you a safe move.